Without my glasses on the refurbed statue looks a hell of a lot like Trump.
interesting cos the sculptor Auguste Rodin famously made a couple of sculptures of Balzac as a kind of flasher with a melting penis.
Here he is in his big flasher gown:

and here he is with his melting boaby: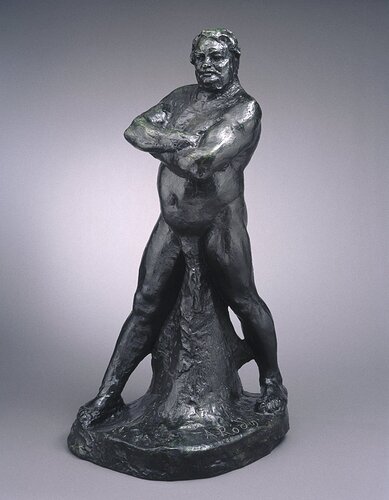 Went to his museum in Philly. Did not witness those. Wow.
Finding out stuff like this is why Twitter is good
He's a very creepy dude.
Would get a Tesla though lol.
Nah. Interiors are shite for the money. By the time Tesla learn to do a nice interior the Germans will have figured electric out.
Not sure what else is available to compete at the price of a model 3 though.
Nothing looks good currently.
Next car will be a big fucking diesel mercedes ahaha.
I'd rather have an Audi E Tron. In a couple years there'll be loads more choice. I just think Tesla's are ugly. Would rather have an E Golf and some change
Zippy from Ideals uncle has worked at Merc for 40 years, he said they bought a Tesla and did a take down a year or two ago. Verdict was ten years ahead on batteries and tech but build quality and interior shite. They have a really bad rep for reliability too. Merc are starting to produce their own batteries now and everyone else is catching up quick.
But that and the EQ from Merc are the nicest.
The Polestar looks good.