Insane Terrain season is here.
Post your spots, tricks, clips and photos.
Little `Land' reminder below
Madness! I can't work out where you've come from or where you're going to.

Like a skateboarding Cotton-Eye Joe
weirdly, if you turn your head sideways so that the wall is the floor it actually makes slightly more sense as a picture
That is a fucking banger of a photo Ron. Who shot it?
thats the one over york way right??
My mate Goo on his iphone
Well a pint for Goo. That's so nice looking.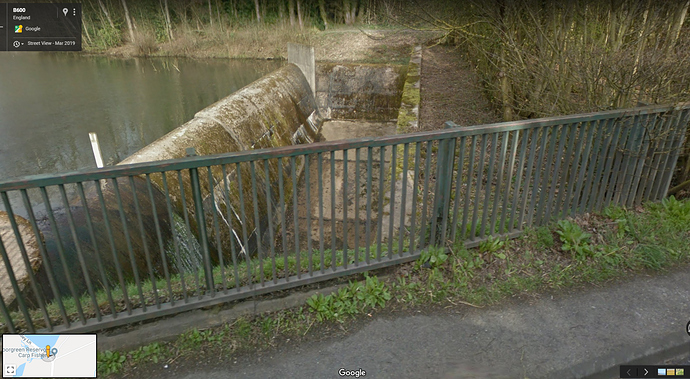 I stumbled across this a while back when surveying street trees. It was dry a few years back when i saw it but probably a bit steep and clunky. I will get round to going in there one day but only if i can get someone gnarly enough to go with me.
I think you would need a rope to get in and out.
Moorgreen Reservoir near Eastwood, Nottingham, if anyone is interested. (or daft enough)
Hey! am I not gnarly enough for you to go with? Don't answer that by the way.
We should go one day man, and have a backup plan too when we realise we're too shit to skate it.
I forgot no bank is too crusty for bankskater!

Some of that in or around Huddersfield?
Haha nice flick. I'll award it.