What is your max lifts on the big three?
max bench press, deadlift and squat?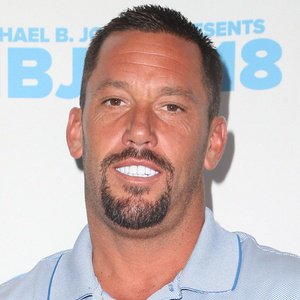 Can't find it, but there used to be a great youtube for this-
'Liftin weights,
With me mates'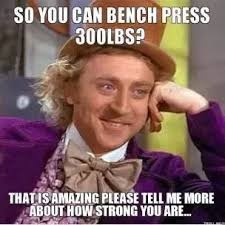 Pretty sure this is a spammer…
I run a couple of miles a week and have a pull up bar that I use, but it's all just to keep me fit to skate more. I need to get on the yoga schedule next. Plus my diet isn't the healthiest, so ¯_(ツ)_/¯
I was about to reply saying I should probably class myself a runner rather than a skater as I do that more these days, but totting it up…
2 small runs V's 1x medium skate per week
…I'm still a skater. Just.
Stoked.
'runner' and 'skater' in the very loosest of terms, obvs.
I squat at least once per day.
Strictly prison exercises whilst at work for me
That can't be enough surely!
Please post a booty pic (belfie) Mush so we can further discuss this one squat a day business.
northampton legend dave neurotic
Whatever you do, don't search for old Derby local Adam Fletcher on instagram. He got well into picking heavy things up and taking his top off.
Ha he did yeah.
Turned into a cross between one of the Bros twins and Johnny Bravo.