This was good.
The kickflip over the street pyramid was gnarly.
Last two tricks are fucked.
For gnarliness and also for never skateable ness
cool - good to see he's still ripping and an meanwhile clip
Rad!
I saw that first line in person, with the tre flip under the bar. Was coming out of my flat to walk the dog, and would you believe it Daryl Dominguez is outside doing skateboarding. First thing I thought of when I saw this thread and it's the first clip in the video, stoked.
Speeeed! V nice

So rad, saw him at the fenchurch station spot opening a bottle of champagne and asked why… he said got his ender a couple of hours earlier.
And Fuck me he earned it .

Got all the time in the world for Daryl, such a good dude and is still smashing it!
I like that he does pressure and varial flips and nobody says shit coz he takes a total beating too. This was so good. Didn't realize he could get that gnar.
That ender is actually very heavy.
It's the same spot Fernando Bramsmark had his Grey cover on - tailtrop from the top.
To ollie in - especially now it is painted - sends you in a line where you will struggle not to fall of of the side and if that happens, you are fucked.
It's a total bust, too.
Here is that cover which shows the drop a little better, I think: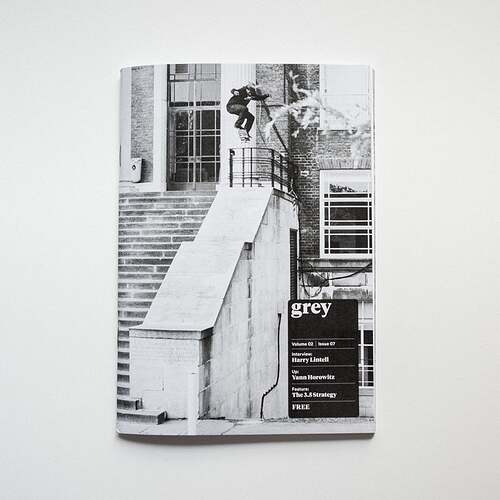 so fucking sick
been a big fan since i saw him skate at boardroom yearsss ago, fucking smashes it
Remembered to watch this today. Fuck me that was good, some absolute man spots in this.
He's so good - I really enjoyed this section!