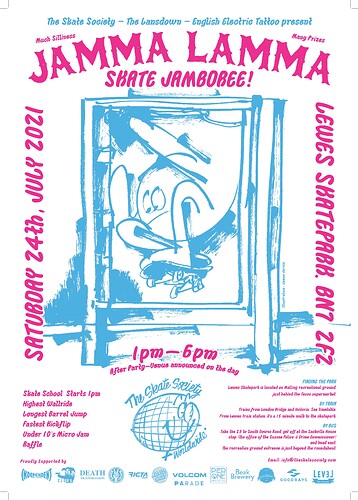 Just putting this up here.
Skate Jam. 24th July 2021
Starts at 1pm. Lewes Skate Park.
All kinds of good stuff going on. The jam we did a few years ago was epic. It's going to be a fun one and please feel free to spread the word and please pop down and enjoy the shenanigans.