Went to the premiere - it's sick.
Obvs everyone kills it but it's Wapo Paul Watson's first proper section.
Guy is liquid.
Big up Will Smith (who's a pro snowboarder from Bradford which must be a first)
Some proper grim spots up North!
Came to post.
Great video from beginning to end.
Things that stood out to me:
Blinky with a fully legit kickflip on natural quarter (beeston)
Blinky spot choice throughout was diamond
Blinky being billed as sam Hutchinson threw me. I thought it was an in joke because my brain went 'why have they written sam Hutchinson? His nick name is * lots of numbers in a row- from here * and his real name is blinky. Didn't clock he has a real name for a second and had to rewind to check what I had read.
Nice to see a breakout section from wug man.
Lots of nice spots from albie.
This clip will probably garner a bit of controversy but I really liked the back 3 manual in Rotherham.
Albie bigspin back disaster was great
Fuck the haters, they can't do it and he made it look smooth.
I really liked the backtail biggerspin à la Smolik too.
Lovely vid, made me want to skate crusty spots.
Blinky rules. His ender was everything an ender should be.
Lovely stuff
Yeah Blinkys ender was bonkers and I'm sure its been said before but Paul Watson is the UK Matt Rodriguez! So sick
All hail blinky!
this and the welcome video have really cemented his skating as standout of the current generation- and I'm ashamed to say, aside from as a user of this forum, I was unaware of his skating prowess until the welcome vid dropped.
Weird talking about him/you when I know at some point he/you will read this.
Keen to watch this one… !!
I definitely agree.
Paul is massively massively unknown considering his skill and style but that's down to his modesty etc I guess.
Hyped to see him getting some shine finally
Very nice stuff! Some bangers at V gap in Washy as well!
Thanks so much everyone for the support and buzz over our video! It's been a short project well under a year of filming and lots of bad weather and trying to get out around all our usual work and the likes so been a tough but fun one.
Bigup @Gconroy for your comments too very sweet of ya you're a legend, means a lot. Haha aye I always wonder if my nickname/real name is confusing. Usually only use my real name for art stuff.
Albie and Wappo are two of my favourite skaters and having Will as filmer and usually Reece as pic man means we always have the sickest crew to go find some spots with, been a fun project.
@buildafire i was so stoked to get that song licensed too, Chris and Cosey personally emailed us to say they seen it and we're happy for it to be used, I loved that. Was a great Throbbing Gristle show on NTS today too !
Great video. Fantastic array of banks in this. Some forensic spot hunting has obviously gone on in preparation.
Rad skating from everyone. Some perilous drops Blinky! Did not realise Albie was this talented.
Seconded on the Chris & Casey song being a sick choice. Rad they let you use it.
That was reet good! Rad stuff blinks!
Awesome. Hardcore UK crust.
@42069666 and Paul Watson in the latest QS Top 10.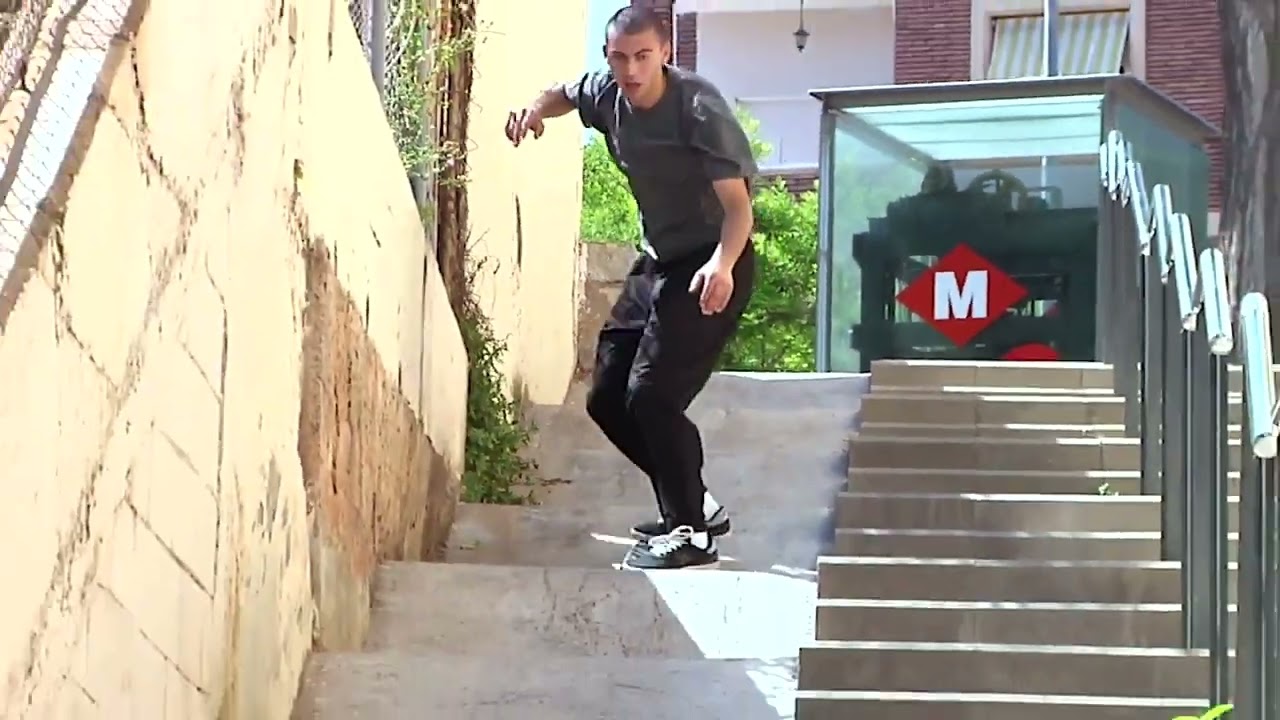 Stoked on everyone involved in this video alongside Leeds / t'north getting shine.
Where Paul hardflips into that roof is at the top of my street. I've walked past it countless times a week for two years, lived in that area for four years, and I still have no idea how he got up there.
I just watched this and hated it - terrible filming with no skater names and couldn't figure out what you lot were all on about.
Double checked and turns out I watched the Vans 'U Reckon' video instead.