Having a clear out of all my old VHS tapes and have a few left if anyone out there is interested? All PAL copies and all play ok.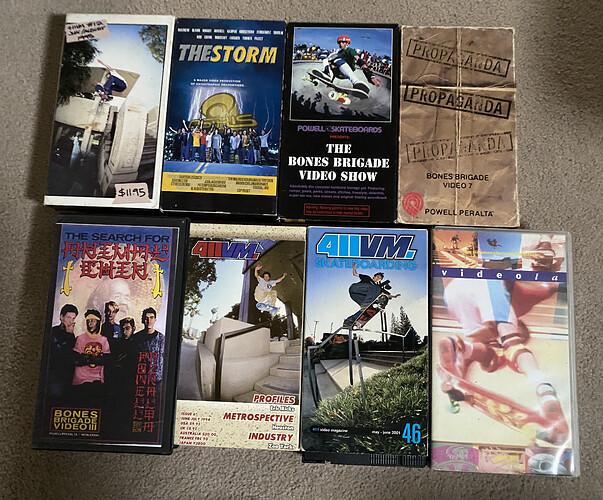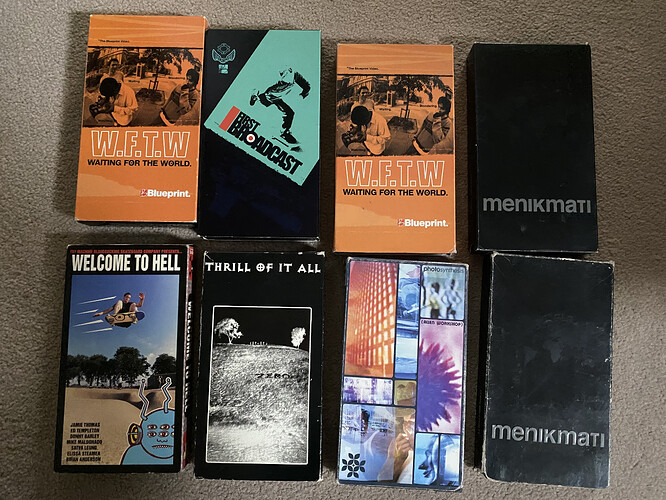 Blueprint WFTW £10 each
First Broadcast £10
Welcome To Hell £12
Zero Thrill Of It All £12
Alien Workshop Photosynthesis £12 (box colours are faded)
Es Menikimati £12 (good box), £8 (battered box)
411 12 £12
Osiris The Storm £10
Bones Brigade Video Show £15
Propaganda £15
Animal Chin £15
411 6 £15
411 46 £5
Attack £10
Open to offers etc for multiples or would trade for pre 2000 stickers depending on brand
Also have loads of old mags to clear out Sidewalk/Document/Thrasher/Transworld/Slap/The Skateboard Mag/Skateboarder if anyones interested let me know as they all need to go.