I'm no boxing expert, more of a casual fan but it didn't seem like Joshua was at all prepared.
Ruiz came out like a brawler and didn't stop swinging. How do you even defend yourself against that?
From what I saw Joshua couldn't create any distance, Ruiz just kept coming forward.
Ruiz was really clever at creating openings in Joshua's guard by returning his missed punches through the rear of the guard, pulling Joshua's gloves down and allowing Ruiz to throw his other hand through the hole that created. Really old school technique that's under-utilised nowadays. Also played a bit dirty by doing the same motion but further into Joshua's stance and returning his hand back via the back of Joshua's neck to pull the head down and have his head off line and leaving him open to shovel hooks and uppercuts. Really brilliant strategy.
As for Joshua, sooner or later, picking the "easy" (it's still world championship heavyweight boxing) fights was going to bite him sooner or later. This has vindicated my belief that Fury stands as the best heavyweight in the world, followed closely by Wilder. Joshua and I believe Ruiz are a tier below them, but Ruiz's style could work well against Wilder; but that all remains to be seen.
I'm very much the casual watcher as well and I thought Joshua's defence actually left him more open as head was lower but I'm happy to corrected on that!
It's interesting for Wilder and Fury now as they have the stronger bargaining position.


Joshua vs Ruiz Jr rematch at 10.
Program probably starts at 10, it's usually a coupe of hours in before the main event.
I'd be interested to see it.
I'm not really a boxing fan but he is seeking revenge and is a British guy, seems pretty sound for a boxer too.
Fuck, it has already happened.
Glad I didn't add 25 quid to my sky bill this month for that.
https://www.instagram.com/p/B8wmxQXiic8/
I can't believe the @wbcmoro @wbcboxing Has allowed this coward @bronzebomber to avoid me for so long and tell all these lies and say the things he has said. He's a coward and you guys need to force him to fight, he's a lying coward. He did have sex with one of my side things, his wife the one he's still with. The same one who told him he's the father to @bigbabymiller kid you need to chill Forrest Gump with ya bitch ass [#ANYTIMEANYWHERE]
Nice.
Anyone see the Usyk Chisora fight? I was hoping Chisora could overpower him but wasn't to be.
Only saw the highlights but Usyk is obviously way too talented. Will be interesting to see how he does against the bigger boys though, what with him having come up from cruiserweight. Joshua, Fury and Co are all 6'5 - 6'9, wonder how he'll deal with the power and reach from those guys.
Plus fuck Chisora, didn't he beat up his girlfriend or something? Typical dickhead boxer…
Speaking of fights from this weekend, did anyone see the Gervonta Davis/Leo Santa Cruz finish? If you didn't I've not got a video link but here's a still image of the fight-ending punch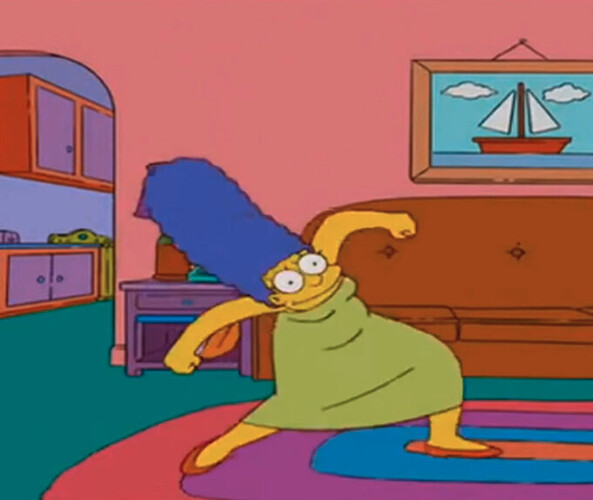 Edit: Sorry, I've got that image solely for making that joke on UFC/boxing discussions on Reddit. Here's the actual footage.
Ouch!
Didn't know that stuff about Chisora, glad he lost if that's true.
It'll be interesting to see who Usyk fights next.
Damn, perfect timing and power on that one, fucking lethal!
Yer but I'll be streaming it.
Will prob catch it on YouTube in the morning. Just rewatched fury wilder 2 (again) as a primer.