It's a training facility, all the children are there of their own volition
Glad I scrolled through the photos because if it was just the rails and hubbas I'd be bummed as a competitor.
One of the best comments on the GB skateboard page ,
Where's the slappy curb?
I wasn't sure if this has been posted before?

He has done loads of other non skate ones as well.
Someone needs to message that to skater xl/ea skate quick smart
ah yes man! I filmed a really shite line there about 15 years ago. great spot!
What did you think of this, buildafire?
My take was: really well executed but a bit ideologically odd. Incredible workmanship on the modelling, and a really strong aesthetic and atmosphoere, but it was strange to see an installation in Muirhouse (north Edinburgh, one of the city's poorest areas with many ongoing social deprivation issues) by a non-local, rich artist presenting a satire of housing scheme life. Like is that the most useful target for your "punk political" art? The critique of that kind of housing as the source of social ills seems pretty outdated/simplistic and unhelpful imho. Maybe it caught me on a bad day.
@llllloyd @ciaran not sure how I missed this, I lived in Totterdown for years, just a couple minutes walk from this place.
The old bumps could be fun if you had softish wheels, one even had a Wembley gap.
I could be wrong but I heard that the original plans had the spot filling the whole area, about 3 times the size it ended up, and that at the last minute it all got squeezed into that tiny space. Ended up pretty much unskateable, not enough room to get enough speed for the driveway, the flat bank and quarter were about all you could hit,…
From the R.A.D. Insta: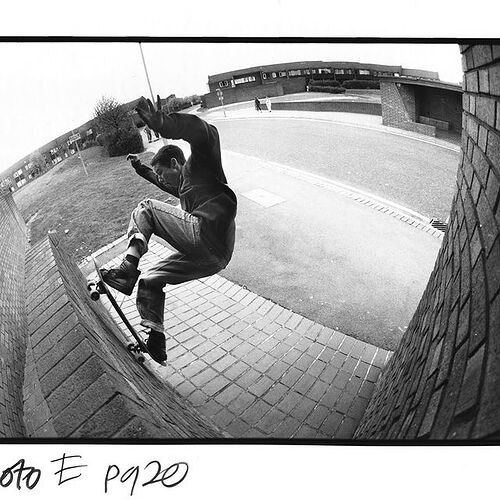 Spot searching and sussing lines 1990. Simon Evans and crew repurposing suburbia. Biddick bank to wall, Washington, Tyne and Wear UK.

TLB
Looks fun. Anyone know if it's still there?
Looks like Navigators to me (Southsea).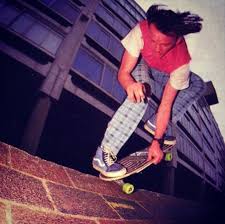 There were quite a few photos of Don on that bank.
Went to Portsmouth last week & as Scurbrampwoody has mentioned in this thread, some amazing buildings / spots around the Guild Hall / Library area - very City Hall NYC / Philly feel.
I've been looking for videos filmed around there but haven't found much - there's this Pulman part from 1999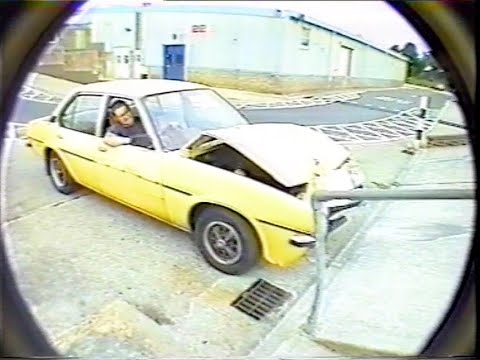 & Cattle in 1994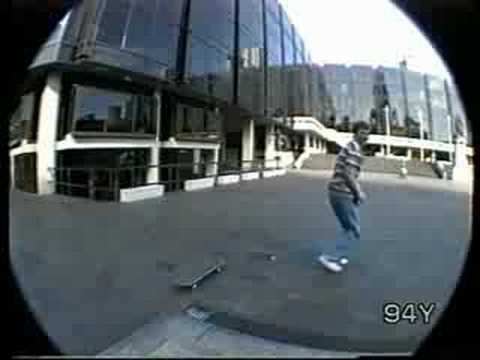 Has anything been filmed on this?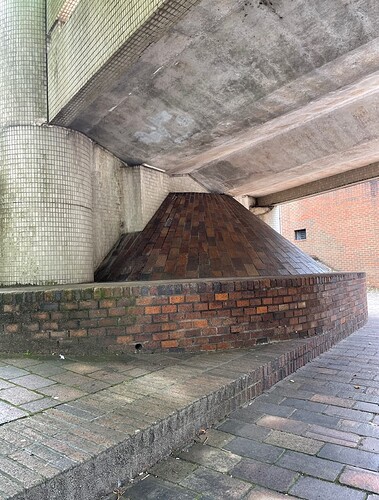 Did find the last remaining piece of the Tricorn Centre mind…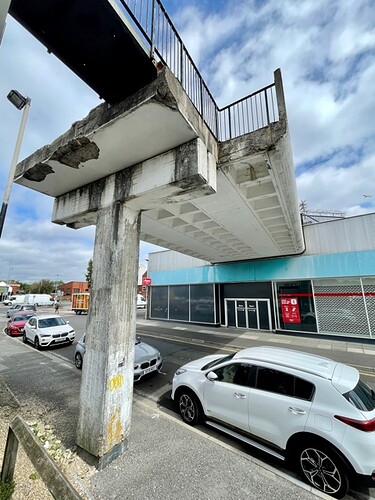 Went to Southampton too but didn't didn't see much there, apart from Wyndham Court
Ilford?
We used to sit on there and drink beers before getting into The Island when we were about 15.
That club was sick. ha ha.
Weirdly, I was there a few weeks back and we went to peep this. I just don;t think anything is possible as the head clearance would need you to be about 18 inches tall for it to be skateable.
This is Portsmouth although I guess same design used in Ilford & others too - but yeah tight on the headroom
Is this The Island? Proper teenage indie club vibes!

https://twitter.com/theislandilford?lang=en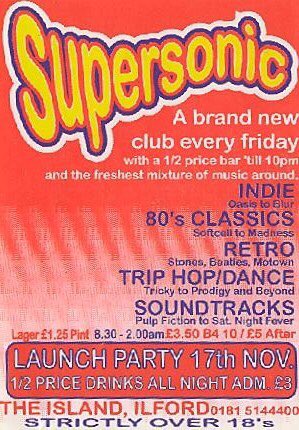 'Oasis to Blur'? Covering the whole world of 'indie' there, lads.
And presumably "Tricky to The Prodigy and beyond" means the Black Steel cover, Firestarter, and Born Slippy. Potentially all in a row.
Not even something random like wallie up the ledge and bank trick then off? I'm sure some creative shit could be done?