Wow. That headlines fucked it for a lot of people. Good work Sky.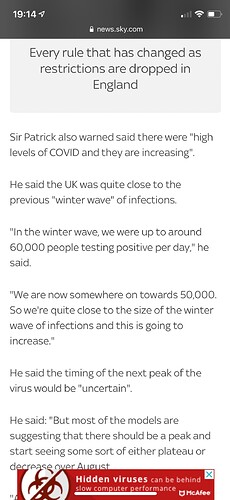 Why are we unlocking or not making people wear a mask in a shop, and just fund nightclubs so they don't have to open.
@niallc im confused as well. Just gunna wear my mask in the shop and do what Iv done since last March. Not fucking difficult and I don't feel my civil liberties have really been breached.
I had childcare though so any restrictions s about going anywhere didn't apply most of the time because (at that point in time but happily things have changed) I was having to mission it around to pick up Arthur.