Villa match is dry, both teams completely nullifying the other in every position
Fuck this referee. Getting the shit kicked out of us with nothing
Haven't been on here all weekend. No denying football without fans isn't the same, but it's creating some crazy score lines that I hate to admit are incredible for the neutral. That Lanzini goal/West Ham comeback was incredible!
Pretty cool to know this was getting done in the town today…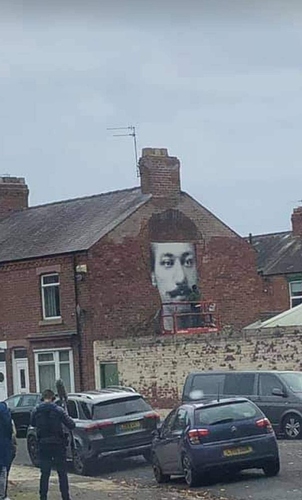 'Arthur Wharton came to the UK from Ghana in the 1880s and was signed by Darlington at the age of 19.'
Not completely, but certainly won't have the same solid defense they had over the past 2.5 years since he joined. Yep, Matip and Gomez are both good and work well along Van Dijk (both are right-footed), but there's something about his leadership in the defence and reading of the game that helps lift everybody else's game. He brings calm confidence to the team and with Becker out for a few weeks more, I think LFC are going to find it tough going. VVD plays out with his left quite nicely, not sure if Matip and Gomez do to the same extent and that will have implications on team formation and tactics, similar to how not replacing Kompany and Aymeric Laporte being sidelined for a lot of last season meant that City were quite inconsistent in defence. I'd expect LFC's fortunes this year to be similar.
This was a masterclass in 2 on 1 defending by VVD, against Sissoko and Hong Min Sung when it was 1-1, and he gently guided Sissoko onto his weaker left foot. Sissoko missed the chance and Liverpool went on to win 2-1. Really can't imagine many others being able to do this, maybe Kimmich (I think) at Bayern or De Jong (ex Ajax), or Kompany in his prime.
Saying that though, when I was watching the highlights on MOTD, it seemed a lot of Liverpool's attack in the first half came through Robertson on the left.
for future ref I've started using Kodi for footy streams. You have to get an add on but the beauty is that it works on Smart TVs (android) and Mac/phone. It's so mainstream that there's loads of easy instructions for set up etc. It's working super well and no ads/popups to deal with.
Thanks will look into that
Looking forward to the Leeds v Wolves game tonight. Nothing else to say about that.
Just turned 5 Live on. Wolves getting slammed by pundits.
The Wolves Portugal kit is lovely though.
The only good thing about this game is the wolves third shirt. Leeds passing is so impressive. Even for the neutral I'd imagine this is dry though.
Good marketing right there hahaha.
It's nice as well. Wonder what Nike think. I guess you can't claim kit colours.
EDIT: Portugal kit is red. (Current) Few old Burgundy bangers.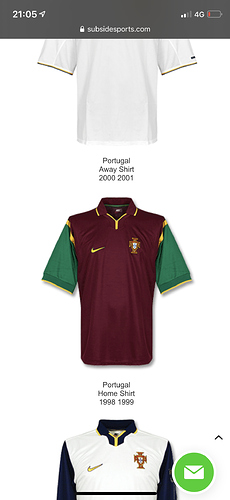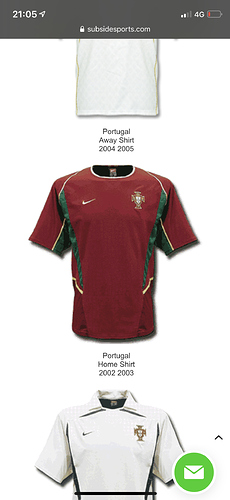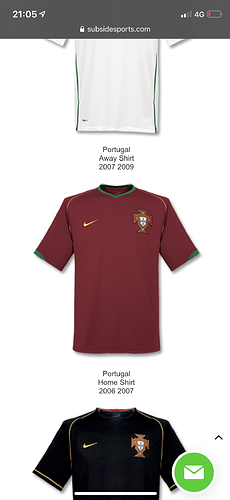 Nice ruled out goal (was offside tbf)
Re: the third kit. Last seasons was a Mexico rip off. I quite like we played into the Portugal FC thing
Cheers Phillips

I still can't believe Villa. Different gravy this season @nazoreth just catching up on the weekend - was slack.
I have hated your lot for relegating is when I was at Uni, lived with Villa fans. Always felt you played boring football, but I withdraw that statement haha.
Get in wolves! Kill kill
@neddy yeah we strengthened well. I'd take a mid table finish although our fan base has flown off the handle and think we'll get top four. Numpties
Good think is that right now we could have an injury here or there and not be totally fucked
I was sad when we sent you down. There are few clubs that id celebrate relegating - brum city and west ham are about it