Should show this clip to anyone who claims skateboarding doesn't deserve to be an Olympic sport! Raw athleticism

Haha!
Raw red faced athleticism for ages afterwards too.
Everything at Saffron Walden is 2 ft higher than I remember it being
Went to the Emerica demo and was absolutely blown away by how good and owning it @clubmaiteee is. Absolute ripper in a way that had your attention when she was on a mad run.
Man so many people glued to her shredding of the bumps . Brings so much hype into skateboarding
Just out for an hour or two. It is hot. And I'm in jeans….
Really warm night but stoked to land a few bs 180s after struggling with them for a while. Got some bs no comply 180s but no joy with bs no comply 360s since trying them recently. Only downer was someone had parked their car right in front of the slappy kerb so it was just my low level flatground tonight.
Out for an hour and a bit until it went dark and I got a bit scared/paranoid (I skate alone in a fairly remote spot). No stunts to report though, just hacking around trying to get the feel for a few things and don't want to tweak anything prior to the weekend.
hard post worthy imo.
cameo was sick, word up
Ta! Never done a frontside ollie tail stall backside revert on transition before, was stoked on that.
Been skating flatground again recently, it's hard but it's fun. Flip tricks feel really, really good when landed clean. I had kind of forgotten about them.
2 hours last night.
GOT MY FUCKING FS 5-0's BACK!!!
Took a hefty slam slipping out on one last summer, so I had that horrid mental block on them for quite some time.
Went out for a couple of hours today and didn't slam. Did a couple of backside pivots on this weird quarter pipe and felt like Neil Blender (even though I no doubt looked more like Neil Morrissey)
Dawn patrol to a nice little park I stumbled across in Llangefni to end a brilliant two week holiday on Anglesey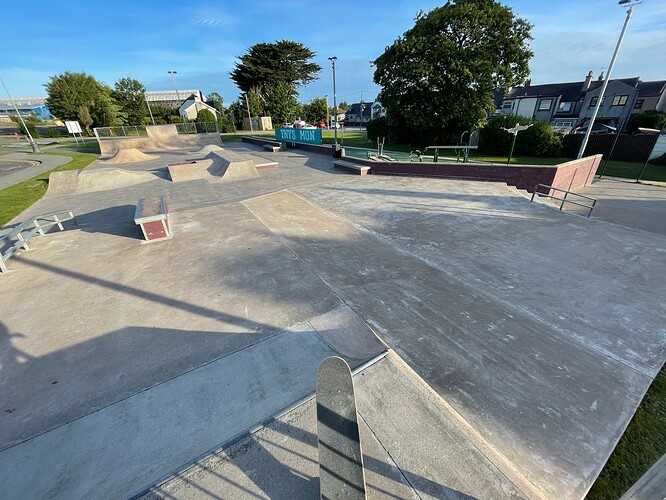 Looks great!
There's a new park 30 minutes away from mine, it's far from perfect but there's good stuff there, I'm probably gonna like it when I'll have found good lines in it, plus it's right by the lake which is very enjoyable.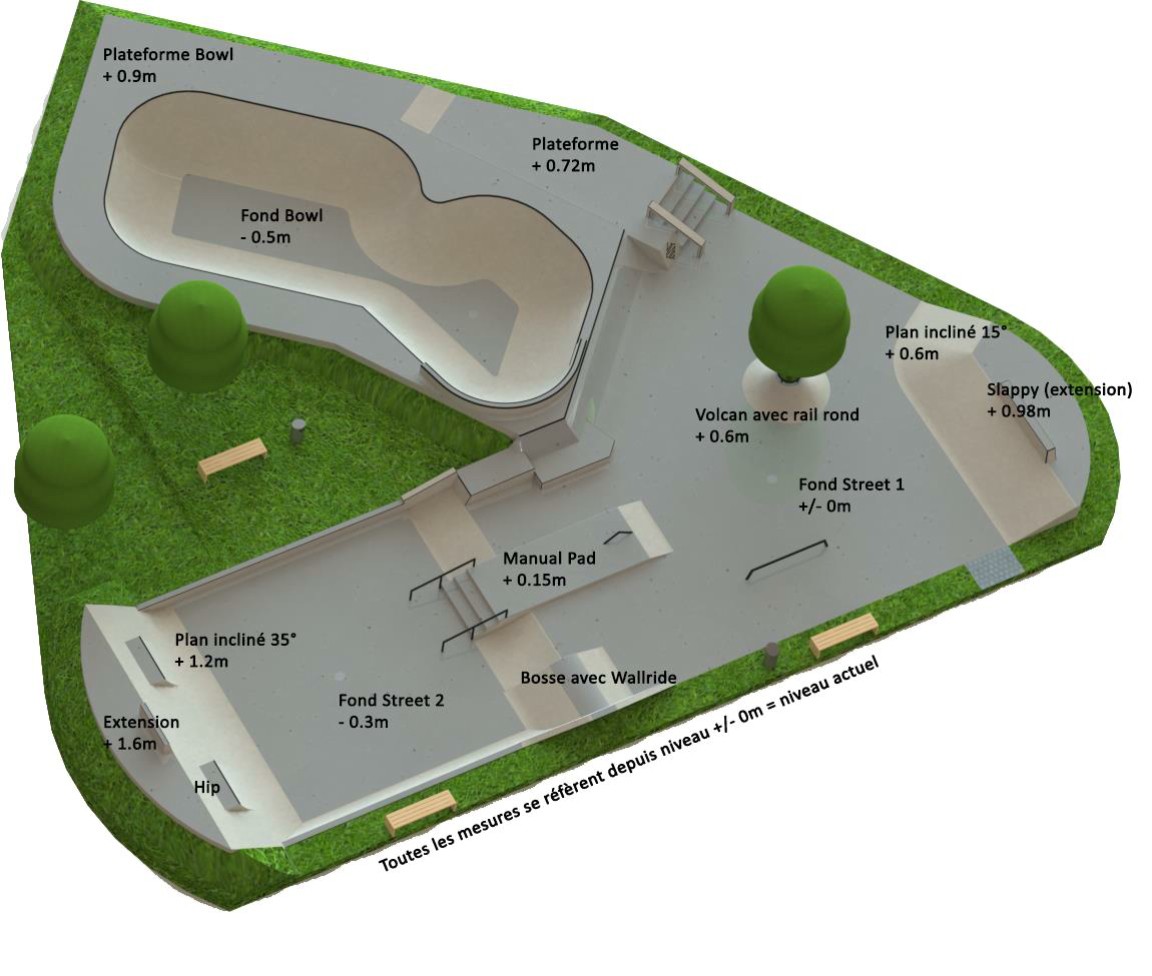 Im staying in Llangefni overnight in a couple of weeks for wedding anniversary, any recommendation for stuff to do there please ?
We were staying in Rhosneigr (about 15 mins drive away) and I just popped over to use the Llangefni park to be honest so can't say much else about the place. But if you time to go, Rhosneigr and Llanddwyn Island (see pic) are both really nice beach areas when the weather is right. Beaumaris a bit further away is a nice little town too. Holyhead Mountain is only an hour to walk up and down and good to clear the head after the night before.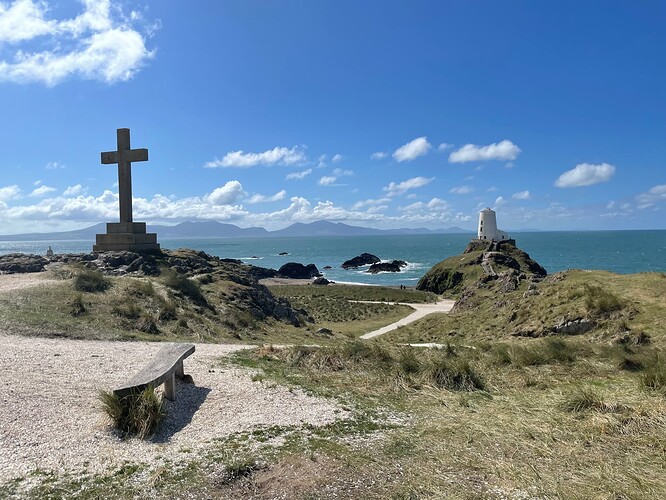 Going skating with @nazoreth tomorrow. Im going to be so average but I got some fancy footprint insoles so Ill be able to jump down all sorts of shit