Finally here, fucked up as expected
There's a lot of stuff to take in. But there were a lot of spot shut-downs in that.
That was incredible, so much to take in, will have to rewatch again.
I've never seen this done down a handrail before?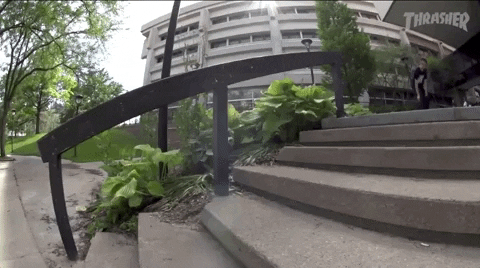 Dude is a dream to watch. The way he can manipulate the exit of every trick perfectly is insane. The frontside feeble to backside 180 out a case in point. Already watched this twice and will watch a couple of times tomorrow too. That has not happened in maybe 15 years for me.
Yeah, he did it first and it's now called a Suciu grind. Some other people have done it. I think Daan Van Der Linden did it down the Hollywood High rail (?).
What's not to like about that Suciu part?
That is really, really good.
Too many tricks and ideas to mention and with such style.
The rollout from switch back tail fs bigspin out, or something like that, will watch again to get my head around some of it, but the rollout was such a wicked body shape without forcing it.
He as good as shut down skateboarding.
there are so many ridiculously good things in this i don't even know where to start. i've watched it twice and it's jaw dropping. the quality is endless and comes so fast that you can't even process what he has done. i'm too busy thinking about what was switch and what wasn't to figure out what the next trick even is. blah
seriously tho, the ledge destruction that starts with the third song at like 9:48 is insane. so many tricks done the hard way. brain overload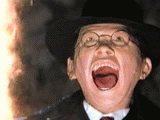 Going in for round 2.
Second tune is bliss.
Trick at 6:57 ish is his sketchiest landing but still so controlled and pleasant on the eye.
Trick at 8:26 is the one I mentioned before with the super natural steezy rollout.
Also, refreshing to have some normal filming for a change.
Front feeble bs revert pop out facemelter.
Also the footwork at that line starting about 8:08 with the front 5-0 revert is superb. Will definitely have to go in again and rewatch, still not quite finished it yet.
Incredible. Love the cab front board pop out right after it too.
Love it when a line turn into some kind of choregraphy.
This section, well, this video, is so ill. Watched it 3 times last night.
Have you guys realized that the last bit on the ledges is mirrored? Dudes over at Jenkem said it was written like a poem or something. Somebody dissected it on Slap.
I love the bit to Air too. The Milan line is next level as fuck.