I've just shipped in 50 (brand new) skateboard zines from a cheap printers in canon bury, and am looking to sell them here in the UK… Just wondering if anyone might be interested?
Basically, I'm an old school forumer (pisstaking, complaining, drunken shit talking etc) who had an awesome well-spent youth typing about skating in the streets of London… This was in the late 2010s - good times were had drunkenly logging on and rambling incoherently! And, way before any group WhatsApp and Instagram private chats were created to easily share content and opinions… Kids nowadays don't know they're born, eh?!

Ok, so I've wanted to draw rudimentary pictures for a few years now, but never really did anything about it. Lockdown changed this. After months of listening to Frampton comes alive and the dazed and confused soundtrack while skating alone in an empty carpark I decided to draw my way out of my blantantly apparent yet premature midlife crisis. Got my stylus out, wrote and illustrated the zine and waited for 2 days for it to be shipped from Canonbury… (Praying even, that I hadn't just kissed goodbye to the best part of £48!)
I have to say, my life changed the day it arrived. 100%. This zine absolutely rocks and has just wiped away any Covid-blues in an instant! I'm peddling it most days, especially when it's raining! And I'm a 34 year old bloke! Haha!

Anyway, I loved the zine so much (and having full confidence in the product) that I took a gamble and made 50 of them! Yes, to make a small profit. But also to share the fun and joy that being made redundant and subsequently navigating my midlife crisis has brought to me.
In a nutshell, this zine is the equivalent of the top of the range pseudo intellectual mid 00's online vice article but not even half as funny and written by a halfwit!
Can ship anywhere in the UK mainland, and in time for Christmas!
The replies in this thread have forced me to sign up after the demise of n26, here's a picture of the zine accurately depicting OP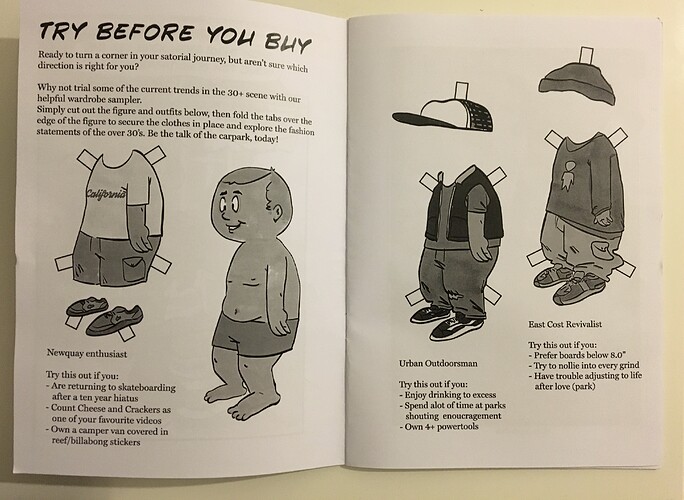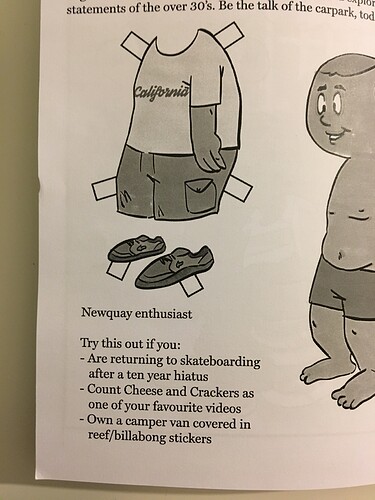 I thought if there was a thread to plug a product that no ones asked for, It's this one.
Zines: www.seriousadult.com