These are mad. I refuse to believe Lasek actually skated in them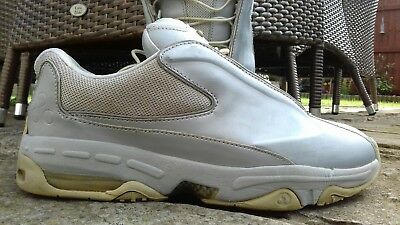 He did later on have a vans shoe which was alright looking.
I had the black white and orange and they were quite small for the era. Almost like a Rowley XL2.
Fuck Id love some more pairs of those. The white blue grey colourway was sick
The more I skate the Nike BA shoe the more upset I am about not being able to get another pair. Possibly my favourite shoe ever.
Is there a vintage skate shoe site anywhere that has them all catalogued? Just remembered a pair of black suede Airwalk mids I had with loads of rubber all over the toecap. Can't remember their name now. Would have been sometime 1990-95
Airwalk NTS ?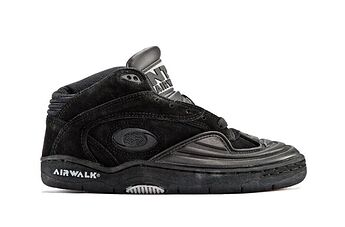 Edit: Jovantae (in)famously wore a pair of all yellow NTS in his part in Lovechild - probably the only person to be able to pull that off.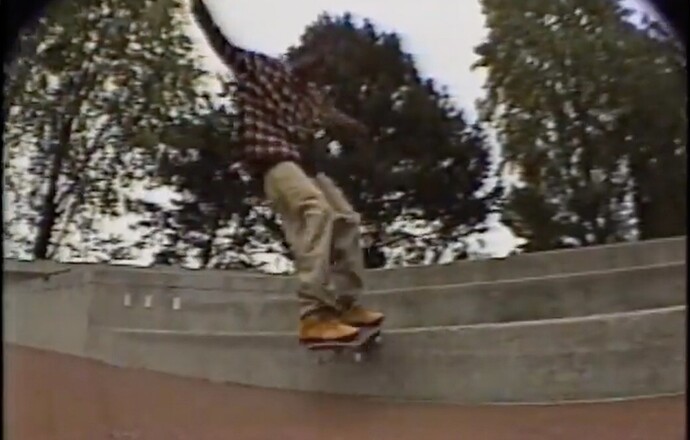 Would have loved a pair of them. Won some on ebay but the guy had fucked the sizes so they were way off. Kept em because I really wanted them for a while but they never fit so hay them away.
blue ones look like DC Howards
(apols If already probed)
Lucien looks like he's going to picolinos straight from his day job in the special forces
Lucien with the hat, mask, sunglasses and headphones combo reminds of that Mitch Hedberg bit about the guy with a lot of cranium accessories
I'm not sure many skaters will wear them.
Very cool that it happened for Lucien though.
Stay tuned bro, stay tuned.
There was the Village Psychic archive in partly finished form that could be looked through for a bit. It was good. Hopefully that's getting to a point where they have had enough submissions that it's being compiled into a fully polished version. It's not accessible yet but if you go to
you'll be able to see what's up with it and sign up for an email to let you know when it's done.
I'm imagining @buildafire might well have something else in mind though.
That's the one. They look a bit like Kevlar Half Cabs now but at the time little me thought I was the shit in those.
Yep, had a pair too. Think it was around 06/07. Light brown suede with gum sole. Dope.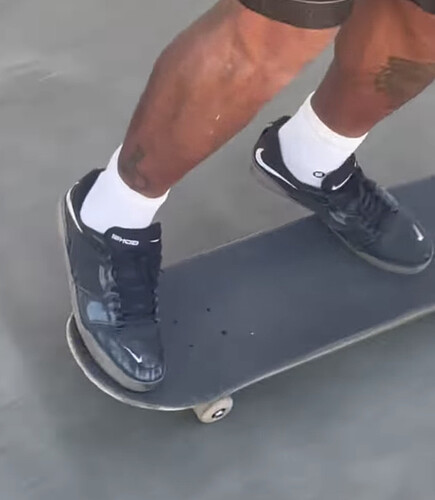 Ishods
The shape looks great but that's a lot of swooshes. The one on the inside and outside of the heel particularly looks a bit off.
If they're made anything like the Ishod Dunks then you could be fairly sure they'd be comfortable and supportive but the design isn't looking any better on foot.
Thought nobody was meant to be sharing these until Monday haha. Really nice…pigskin suede and super wide forefoot for knackered footed old men. Perfection.