Will be purchasing shortly – why can't I find them anywhere else? There isn't a 6.5 or 7 fuuuuck.
Hard to tell if you're agreeing or disagreeing with me here, I'd say my point still stands though; they won't sell nearly as well when they're just another shoe in the line in basic colours, their popularity declined even when that was the case. They just need all the limited colours and hype for them to remain popular and sell well which is just good marketing.
I'm disagreeing.
Dunks were on their arse leading to the point where they gave it to Ishod – having just won SOTY and continuing to be a video part machine – as a pro shoe.
That didn't bring their popularity back around. The build up to the Travis Scott Dunk did. Now, there's a whole new generation of skaters into Dunks who like wearing Dunks outside of skating, making a buck from selling them, and like skating them too but these three things are basically mutually exclusive.
A hyped up Dunk is still gonna sell out and a Dunk in a basic colourway would get lapped up by the people who actually want to skate them in a decent colourway. The Orange Label stuff (like the colourway that @llllloyd posted) was meant to be exactly that – which would make it just another simple shoe in the line like you were saying – but that's fallen pray to the raffle side of things too.
Who was saying it did?
I don't really see your point, they already had basic colours available for a long while and they got less and less popular, the same could well happen again so not much in it for them to try it out again now.
Yeah, there was a good few years where nobody cared about them.
i followed dunks for many years when i was younger and the general consensus was all the hypebeasts would lap up the quickstrikes/limited edition ones, and skaters would be buying the grs. by 2012/2013 a good majority of gr releases ended up on sale (can distinctly remember multiple pairs for £40-45 at native).
i think (and dont quote me on this, just my theory) stockx is what really kicked it off around 2017; with sb going fairly stagnant, a lot of the guys who'd been collecting dunks probably figured it was a good time to sell them off, and with a pretty straight forward platform for doing it a lot of the rarer pairs (ie paris, freddy kruegers, 1st diamond collab etc) went up for exorbitant prices. in come the celebs with $ to burn (ie travis scott), they start picking up all the pricier rare pairs and suddenly a whole new generation is introduced to dunks, prices on the older pairs gets inflated even more and sb responds by putting out increasingly more gaudy colourways as limited drops etc.
Just got some of those Terra ACG ones.
What I'm getting at is that the Dunk is in the SB line in basic colours - that's the purpose of Orange Label - but it's not at a detriment to how in demand they are as you suggested it may be.
They're still selling out whether they're clean and simple or literally neon blue and cow print, haha.
And the hypebeast-ier colourways, and culture around the shoe going because of it is what's making even the nondescript pairs hard to get ahold of.
It's well simple.
Pre 2028/19 Dunks were bombing - now they aren't.
Same situation around 2010. Can go into the full details of needed, it's a cycle.
I thought they were always 'cool'.
But I am uncool.
Never got round to owning some dunks. So I've basically missed the boat unless I want to enter a raffle to then pay £300 for them to then sell to someone else for £500. Is that right?
I can't just buy some basic colourway dunks and skate in them?
I think they'd be snapped up by the aftermarket modders.
I think you're cool, but I'm not cool either
Being massively into Gundam I'd quite like the highs that are coming out soon.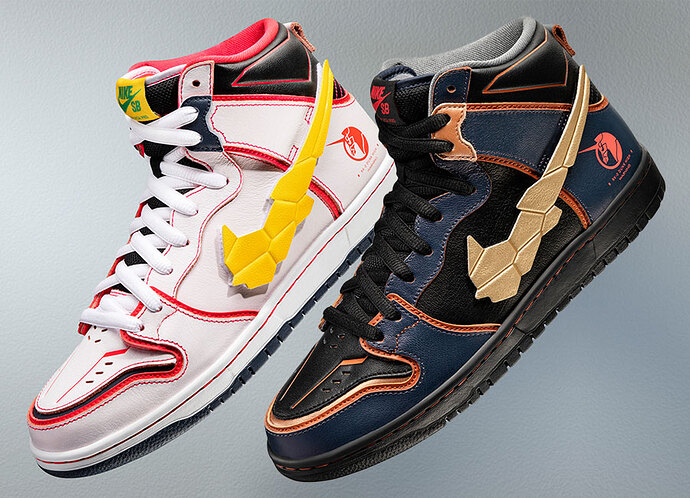 I am aware that most people will think they are absolutely gopping but I fucking love giant robots. They're based on these.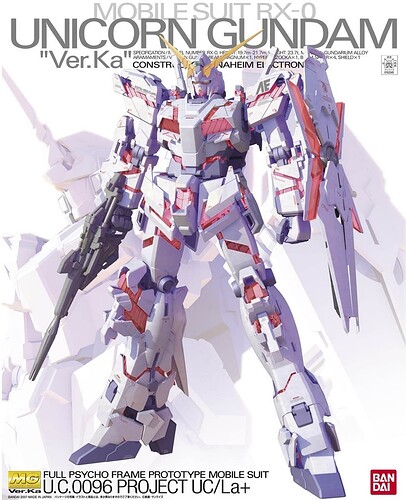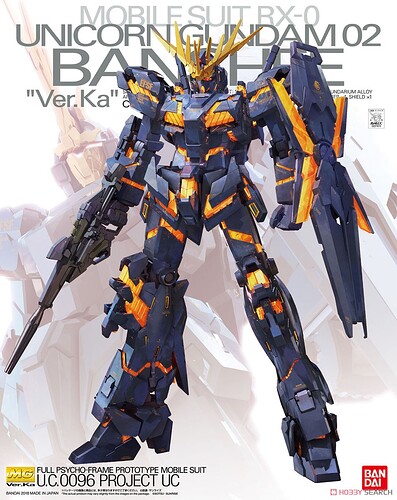 They're ridiculous obviously but it must've been fun to design something so crazy and bring it to fruition. I can picture them being worth loads in future.
pretty much, basic colourways was what orange label was meant to be plus being "skateshop exclusive" yet low and behold they're snapped up just as quick as any of the god awful ones
the funniest thing about the dunk resurgence is this tweet from sb
Yeah I remember the first Orange label drop had basic colourways and smaller runs, but you didn't have to enter a raffle to be in with a chance of grabbing a pair.