Thread worthy I reckon, Cafe videos are always so on point
Arnott



I just put this in the footage thread, lol.
I'm going to have to watch again. So much good stuff in there. I particularly enjoyed Arnott's footage too @sk8arrog8.
Great vid (as ever from the Cafe boys) I will rewatch it properly when I get home. Might even treat myself and pull it up on the telly!
Korahn's backtail through thye kink at Lloyds is fucked!
That was fucking sick.
First impressions.
Savannah's stuff was great - stoked to see more of her on the street - great pop.
Everyone else came through but for me - this one is all about Arnott and Layth - they both went in! Dope style, fits and totally unaffected by trends or any other shite - big up.
If you're going to do multiple switch hards in your video part then make them look like Layth's please
Oh yeah - also Hi-Tec badminton's (iirc) and Rich Smith's crazy arm shapes rpznt.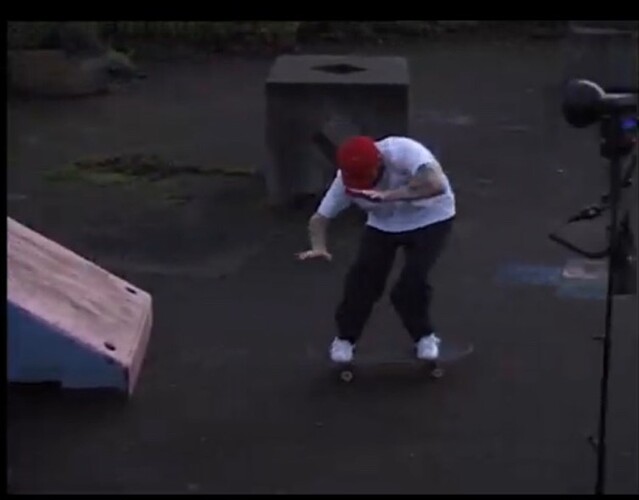 Bravo to all involved.
Was that Luka Pinto in those few clips?!
Really enjoyed Ollie Locks stuff amongst the other bits people have already mentioned. The flatground bit at the end looked so fun, must be nice eh?!
Arnott footage really stood out to me too. He's hucking and looks super comfortable and confident on a board in this.
One of those sections that's exciting to watch and that pace and excitement prevents you from looking at it objectively the first time round cos your too drawn in to the moment.
A proper section basically
Edit- not that the rest of the video isn't proper of course, korahn back tail through the kink was amazing and great to see Savannah killing it. Hold tight Henry told me she went to our school (10 or whatever years behind us) so always nice to see someone local making an impact on the wider scene.
Lead singer from status quo is alumni too. cmoac?
As it's Quo surely it should be…
CMO…
…AC
That video was great.
Korahn, Layth and Josh really did it for me.
Cafe is like the sickest company. Total underdog and I love it.
Didn't need to wait for any call outs to be the most inclusive shit ever, either.
Really really enjoyable. I watched it twice on the bounce and now I'm desperate to go for a skate.
Wow, Layth's college green circles were sublime.
That Josh Arnott Half Cab lip at Lloyds?! Fuck me.
What a dope video, enjoyed every bit start to finish. Arnott takes the win for me!! Absolute legend.
that was enjoyable.
Was that lad skating St Pauls wearing Hi-Tec squash shoes?
edit: I see Anon already commented on the shoes ha
I always quite like when I see someone skating in non-skate shoes.
On the other hand, they're Hi-Tec
I remember sheffey rocking them a radlands one year.
Is there a better British board brand right now? - amazing edits, great graphics and a team where I feel like I am a massive fan of everyone on it.