Any grind that is back truck only.
Hoping this is nice and broad.
Ooooooo
Questions, how does fakie and nollie work with this? Are we saying the popping truck is the back truck or the truck that isn't at the front when the grinding happens?
Edit - also the new (for me) arena skatepark looks siiiiiiiiick
Didn't think this through did I, I would assume that is right.
Also Arena is definitely worth a visit. Pretty much the only park I skate and I drive an hour to get there.
Starting with an untoppable trick.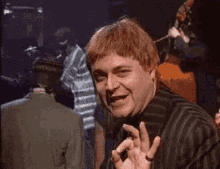 So we're going with whatever truck isn't at the front when the grinding happens?
That was great, but surely if your riding switch then that is your front truck? no?
Have I over complicated this?
Gonna keep it simple here and try to get a backside 5-0 on ledge or transition. It's been a long time since I did either

I figured the back truck had to be grinding regardless of switch, nollie, fakie etc.
You're allowed to tell Spanky no, he's nice and probably won't perma ban you
Illegal shit.
Possibly legal shit.
I have a good one in mind but I don't know if I can do it. We'll see.
Nah I'm good with those 2.
You got switch back 5-0s @franc
Thanks pal.
I have only done one switch backside 5-0 in my entire life, last winter, on a weird thing. I want to do proper ones on a legit grind box or ledge but they are scary. I'll see if I can do one this month.
Had something else in mind though.
Ah man that's gonna be my entry. Doesn't matter though because franc already won with that back salad
Please do a switch back 5-0!
No back salad here, it's a Suski grind.
I'm half cut at a centre parcs in Belgium and have commited myself to a trick I haven't done in three months or on anything bigger than half a foot. Tried it a few times earlier on my kids board at some random park and got absolutely served. Should've filmed the attempts for jokes
Hell I don't know what anything is called. It looked sick. The other thing wasn't illegal either. It's not curb dancing if you don't look like Andy Anderson while you're doing it
Haha, I like 5-0 to switch Ks, they feel fun but they're one of the most hated on tricks for some reason.
Tailslide to switch crooks are much better though.
There was a clip where Puig did one in the last year or so at that spot he always skates and it was so stylish. I posted it here and got flamed for it. I don't care what the trick is if it looks good. Yours was lovely mate
Thanks. I think they're much better if you come out fakie but I was hungover and therefore felt lazy. Whatever. It was fun to do.
Fucking hell I can't even get out of bed.