Tom's a Villa fan @Mick_Richards … think it's just a gag with a few of the blues fans we play football with. Not worth reading too much into it.
Also not sure why we're bringing racism into, not mentioned anywhere in said meme.
Is it? I'd never seen it that way personally. Again I'd say you're probably reading a bit much into this one to be honest. But I'm gonna say that as he's my mate aren't I?
Fair enough you feel that. Seems a bit over the top to me. But if that's how you view the gag then I can see why you feel that way too.
He's not from Wolves? Not far admittedly but not from Wolves. Its where the internet doesn't really give context well does it. It's tongue in cheek, and from his personal Instagram probably aimed as a bit of craic with the blues fans we play football with.
Arh. Again irregardless of where he is from. I really think it's being read into a bit more than needed. Tongue in cheek and that. Doubt he would of thought it could be interpreted as racist either, so maybe a miscue.
What sort of bread is it on? White, brown or… seeded
Hope you do! And reading pork scratchings has just reminded me how much I miss the pub. Cheers! Anyway back to memes…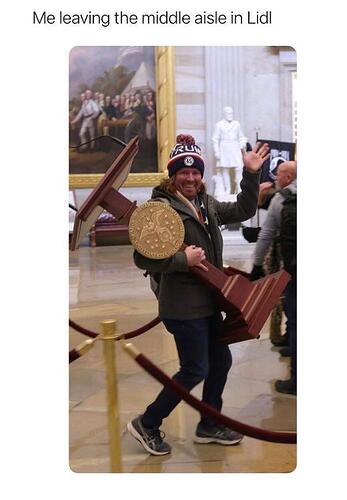 Should have taken Tom off there sorry boys. Replace said shirt with any other club was how I took it.