Ha that was great. Clever bastards indeed
Yeah, there's just so many variables to consider, what we want is a reasonably standard conversion anyway so a used one might be fine. Also looking at California's which are VW's own factory built campers. They cost a fair bit more but hold their value well and are better in some respects than a converted panel van. Budget keeps jumping up, though. I need to rein it in a bit. Just so many variables with it all. It feels like buying a house, I can't wait until it's done and I can stop reading about them and we can just get on with using it.
Yeah I've had a few mess abouts on the VW configurator with those California's- pricey but so nice. I imagine they hold their value pretty well. You'll get a good one, patience is key as you say
This was sitting outside work today @Mick_Richards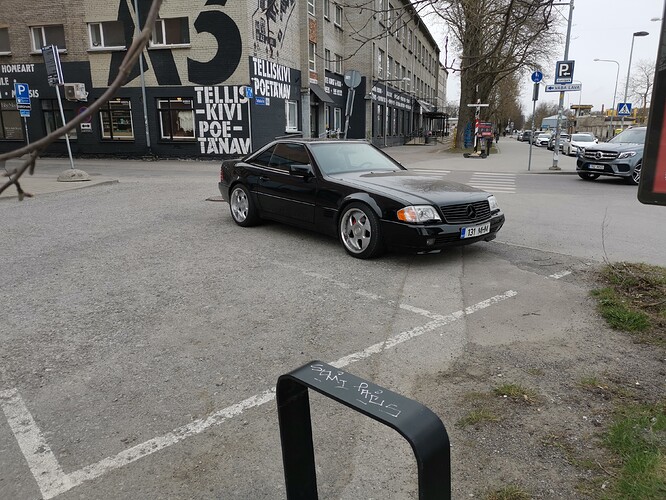 Nice early model. Not too keen on those rims myself. Did you see the badging on the back?
Debadged and a fat double exhaust was all.
Oof, well jel. was seriously considering one myself but have been put off by the price inflation. Like you say, it's really hard to find a decent van to convert. Are you going for long wheel base, roof bed etc.?
Short wheelbase because it'll have to be my car when my Mrs is at work. Roof bed, diesel heater so we can use it in winter, fridge etc. Pretty standard setup. Just gonna have a look today and not get swayed unless I'm 100% on it.
Have you had one before? If I was speccing a camper today number one priority would be off-grid electricity…so solar panels and good battery management stuff. If you're installing a hook-up and plan to use it mostly at camp-sites then maybe you don't need that but I think you can get away with no hook-up these days.
I'd probably also get things like heater and fridge as portable units that can be removed. You will want to switch your fridge off when you're using the van as daily transport anyway so rather than clean it in situ you may as well have a removable unit.
Also, check that the pop-top is slimline enough that if you lower the van you can get under height restrictions in multi-storeys and stuff. With a 50mm suspension drop and slimline poptop mine can get under all normal car barriers.
And another also…if you drop it 50mm don't get 20" alloys and rubberband tyres like I did cos it will be crashy as shit over bumps

Go for 18" max with nice fat tyres.
Not had one before, no. Some excellent tips, cheers. I was going to ask about the possibility of adding solar panels later as I might need to spread the cost a bit. Wasn't sure about lowering as I'm anticipating maybe more farm tracks than car park barriers with it.
Yeah if you're thinking farm tracks and off-grid then look at some Swamper conversions. I would definitely advise doing the solar panel at the same time if you somehow can stretch to it, especially if you're thinking of using it in the wild. Flat batteries are kind of an occupational hazard with vans. There's a guy on a camper forum who did a really good install…I'll try and find it.
You're never gonna keep it under 6'6" in that case so will have to deal with driving a bigger than car-sized vehicle. It's just something to be aware of really.
If it's too low people won't be able to see the under chassis fluro lighting
This has got to be the most migraine inducing Ebay listing for a car I've ever seen. ALL CAPS in RED 20pt bigger. CHILL THE FUCK OUT MATE. Nice two cars for sale but not sure I could buy off this guy. The way he calls non leather interior ' poverty spec ' FFS, some people like a cloth interior.
Yeah that shit does my head in, nice cars there though, not seen a 960 wagon as mint as that, probably ever

Yeah the Benz is nice too. Just a bit underpowered but a lovely car to drive
Went to a workshop in Sheffield yesterday and was impressed with what they're doing. So I'm just about to do the deed and commission a build, got a solar panel going on there. Guy has a 2017 van ready to convert with aircon etc. ex-AA so a few miles on it but hopefully looked after okay. It also means that it's in AA yellow which I wasn't wild about but had a look around for ideas I'm going to do some more work on it myself and hopefully get to something like this looks wise but maybe a tiny bit less swamper: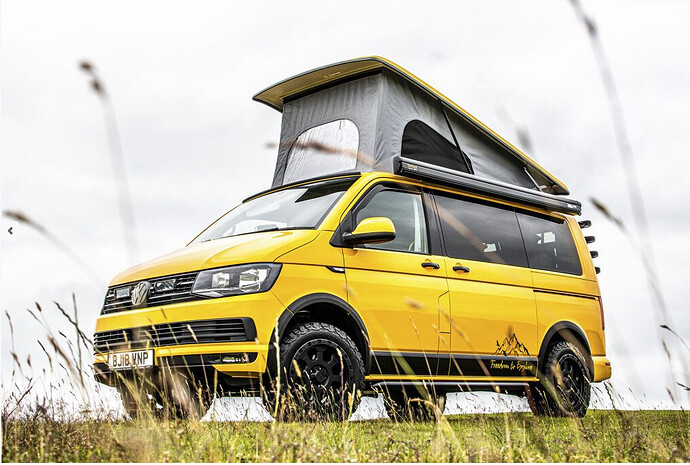 Need to come up with my own inspirational message for the graphics though. "Live Laugh Love" maybe.
HASHTAG VANLIFE
That will be absolutely banging.
AA van probably not a bad shout as they obviously know more about motors than your average builder and it won't have had a particularly hard life, just lots of miles.
2017 is gonna be the newer diesel with AdBlue I guess? Mine is 2016 and doesn't have the AdBlue engine, it's done about 86k and is DSG. I've had no issues with it at all, just get it serviced at a local garage not a specialist and not at VW or anything. Really cheap to run and efficient. I love it…yours will probably be even better!
P.S. embrace the swamper…it's a great look

Actually tell a lie it's a 66 plate Nov 16, got mixed up with some others I was looking at. Just got a couple of months wait now. This isn't a DSG which is a shame because I don't really want or need manual gears in something like this but I'm sure I'll cope.
Had a drive of that silver one I posted the pic of the other day and it was nice but there were a few aspects of the conversion that tipped me off that it was only superficially nice, Chinese diesel heater etc. some bare LED strips showing. But being the first time of driving one of these I was actually impressed with how they feel for a fairly heavy thing, it was only the hundred horsepower one as well, mine's the 140 so should have a little bit more poke.
Lovely. I was hoping for an update today - stoked for you.
I'm working on getting my rusty (but not quite as rusty as was) T25 back on the road. The AA will have been missing me…