@neddy £720, nothing wild on the mot check, coulple of months left on it, apparently no obvious rust and 110k ish miles. Didn't go look at it but thought it was worth a risk for that price. Will be using it as a sneaky camper and mover of long things. I also fancy taking a box to the lidl carpark in these nice summer evenings so that will be easy now.
We should sort out a camping trip this summer
Looks good to me! I've always liked that shape.
Looks like one of the gator clips rusted off and let in loads of water resulting in the corrosion of the merc driveshaft.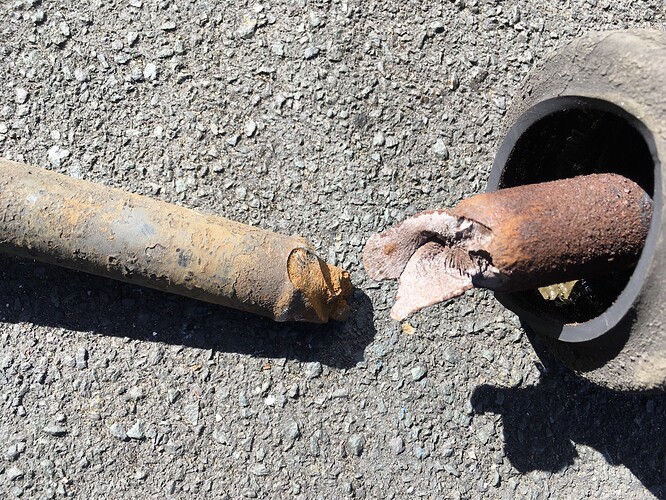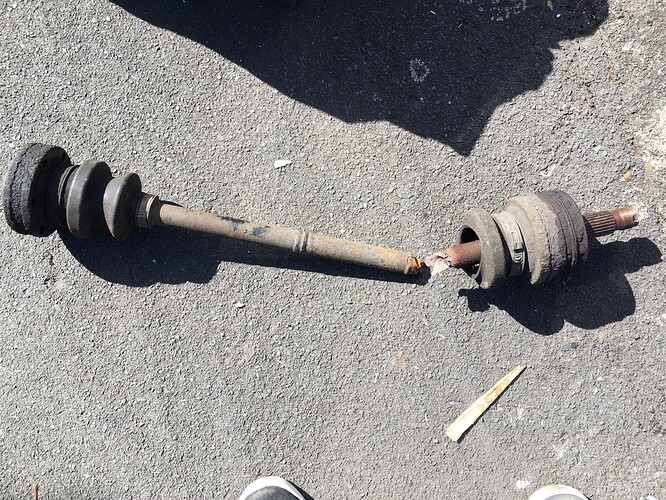 Double checked the replacement and it's all good , fitted and running .
That thing has seen some duty in the field
Sure has! And hopefully plenty more to come .
Local guy who used to work at Hemmels (UK's best Mercedes restoration garage) has set up his own Merc garage called 187 Automotive and is building this absolute MONSTER of a demo car. There is so much that has gone into this it's ridiculous. Worth a follow if you like Mercs, even if you're not into modified ones.
Wheels look mad. I'm not crazy about mods but that's nice.
One day to go on this absolute beaut. So rare in manual.
They've laid that paperwork out beautifully
Very rare to have the AMG paperwork from the pre merger ones. I've been collecting the AMG brochures from that period. This is one of the very first ones where the mods were added to the vin/datacard with Mercedes rather than the VIN just showing the base spec car pre mods like mine. Was probably done about 4 or 5 months after mine. Took me a month of emails with AMG and finding the stamp on the block to get it listed as a 6 litre rather than 5 on the V5. Total unicorn this thing
When I win the lottery I'll see him about the wagon upgrade
I'd part money for that. The more i realise just how incredible this era of mercs are the more I'm keeping hold of my w124. They literally don't make them them that good anymore.
Iv thrown some absolute dream ideas in here before but this actually might to have to happen.
Jazz (58 Plate 1.2 Petrol, dented front bumpers both sides) brakes still fucked going back into the garage tomorrow. If it's more money that's £750 Iv spent on it in 19 month already, if it's their fuck up hopefully free. Think I paid £1700 for it, and have put 20,000 miles on it since I bought it, so has done 65k now. Full set of tyres, new headlight for MOT, new wipers, and new front discs and pad left and right.
Do I buy another second hand car or get something on finance? Or pay more on this. MOT due again in October.
Could pay maybe £2.5k for something second hand, mainly doing motorway miles. Or do I finance something, probs doing 20,000 miles a year I reckon now.
Sounds like you've only been spending money on consumables - i.e. stuff that wears out naturally.
That car will probably be very cheap to run for the next 10-20k miles.
It's your call, but jumping out of a car you've spent a load of money on into another car you know nothing about isn't generally a great way to save cash. I'd be tempted to run it until it breaks.