Spanky has the best Instagram pics

Dunno if I'm massively interested in what Wainwright has to say anymore.
Someone needs to take one for the team and see if he says anything along the lines of anagrams of media control etc and report back.
Yer basically this. @judithpriest listen to this and we'll let you off trying to 50 that rail.
That was actually pretty good. I liked the Tom Penny era stories, as everyone does I guess.
So you can confirm he doesn't go into any batshit conspiracy theories??
Going to listen to it whilst out for a run later, will report back.
Full on skate rat conversation in the first part. No anti vax conspiracy guff mentioned.
Guess we all have these phrases that we say over and over without even realising but I'm near the end of it now and if he says 'you know' one more time I might have to turn off.
I'm so conscious of this. I do it all the time when presenting or on calls etc. Also "dyuno wad I mean". Can't stop it.
Exactly! I'd be much worse so not going to make fun of it, just ruined it a bit for me.
Imagine him and guy Mariano in conversation.
I had this on this afternoon whilst cooking. In amongst the bits you already know, bits that don't really go anywhere, Hawk being Hawk, Rodney being Rodney and Ellis being Ellis, there's some good stuff in here.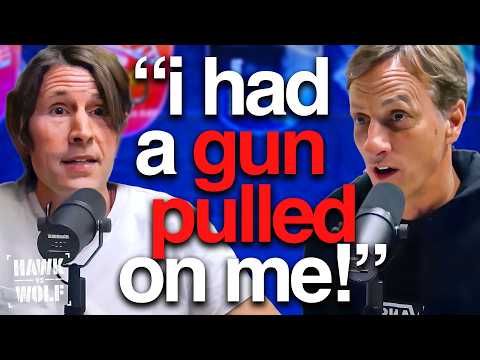 That was so good! Thanks.
Interesting interview with Deathwish rider Victoria Ruesga about acting, heroin and Instagram crazy skaters.
I like that she says it like it is.
Sadly a load of slap posters don't seem to like her.