A while back I got talking to a guy from Finland that makes carbon composite decks. Have kept in touch with him and he offered to make me a board (any spec/dimensions I like, rather than from the ones available on his shop). Pretty excited about this. Just gave him board specs. It's like a mashup of Ishod twintail (longer tail, same shape) and a Girl/Crail G023 (slightly thinner, same wheelbase/length/fingers of flat).
Board will be 4 ply, slick. Apparently super light and strong, thinner, obvs and with super pop. This is what I gave him: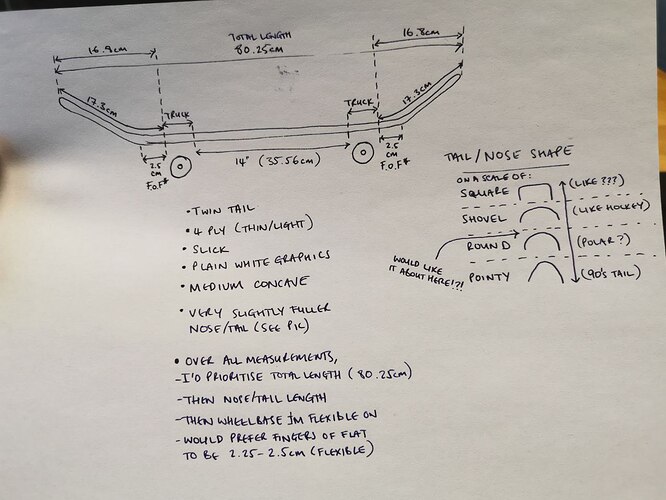 Will take a few weeks, and we just agreed black slick is fine, so hopefully when the weather brightens up I'll have it.
Allow me my M.A.S. moment you pricks, I am pumped about this.