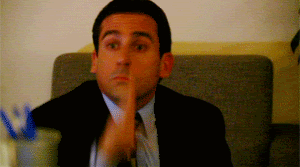 That is gross
Definitely need a different angle to pass full judgement but that evidence alone isn't exactly enamouring me to them.
Ha! It's the way the laces go on for miles and the stubby little toe area that gets me.
They're also really heavy and the insoles are pure shite.
Those last resorts look like a cross between bowling shoes and those stupid fucking gokarting shoes every prat wore to the pub a few years back
On a positive they would benefit that guy that didn't want to look at his board when doing tricks.
Need to see these on foot - could go either way
Are DC actually gonna go through with releasing that when their legal team realises they're about to release a shoe with the Microsoft Windows logo on it

Reebok managed so I'm sure they'll be fine…
New Balance didn't

I think DC have already done a collab with them as well.
Yeah they did but no windows logo.
EDIT: It did have the Windows logo on the heel tab. Only reason I said this was because NB pulled their Bronze collab cos of the logo.
White is one of the nicest shoes I've seen in years, skate or otherwise. Jordan 2 colours too.
The Swift sole is banging, too.
Is that not the Bob burnquist model?
With that mega launch ramp and all.
I was always under the impression that the little logo was an apostrophe