Nyjah jumping the barrier into the arms of his fans like some messiah moment was pure cringe.
I'm a fan of Rayssa but giving her an 8.5 for that flip front board to put her first is insane. I don't know how SLS expect to hold their integrity if they're going to be so blatant about maniuplating the scores for entertainment purposes
And then he lost brilliant.
Also fuck David Loy.
Yeah I guess but it was up against a noseblunt from Funa right?
Plus Rayssa hadn't done the flip front board previously which allegedly is now part of the judging criteria - i/e. non repetition.
I agree that they deffo wanted Rayssa to win (not least because she 'rides' for Monster) but by the criteria they set out, that last trick should've won it really.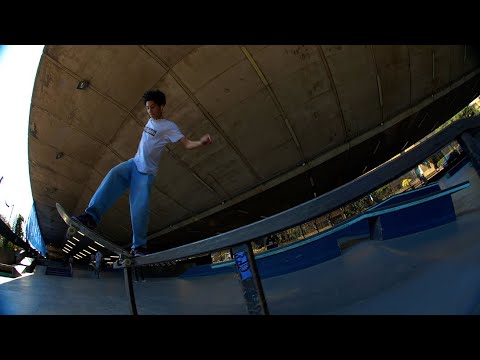 Thoughts?
Positives: right people doing it with good intentions and will hopefully lead to some useful talent spotting for Skateboard GB.
Negatives: organisation and coaching doesn't sound massively fun and runs counter to UK skating's disorganised, shambolic history; might create a class of uber groms with feelings of entitlement over certain skate parks who will tell you to get the fuck out of their training session.
God imagine having to deal with influx of Olympic pushy parents after seeing that .
Can agree with the entitlement situation, but as alway , skaters call out kooks like that and won't get the special treatment because they're training . Fuck that man .
Yep, but I'd use the phrase organised chaos to describe it. Lots of little pockets of self-sustaining scenes and groups of skaters self-organising independent of each other.
You lost me at 'Talent Pathway'. Sounds more like a corporate programme for developing up and coming graduates for senior leadership roles.
It's not really any different to the stuff which happened in the 80's and early 90's (At least what I read about it as it was before my time) where there would be funding to get groups of skaters together for contests and the like…and out to Europe.
At the end of the day, it's still skaters getting together and people like Hector are sound guys so thy aren't going to take it in some wack direction and change skateboarding forever here. Even if they could.
This all probably just has a bit more polish, a list of hashtags and several more key buzzwords they need to use in communications around it…but the nuts and bolts are the same as ever, right?
I hope to God they breed more Oskis than Decunhas.